Package and Deploy Desktop Application SWT/RCP
The document is based on:
First make sure that you know SWT/RCP. If not, you may refer to learn SWT/RCP at:
In this document I will create a RCP Project, example to packaging and deploying.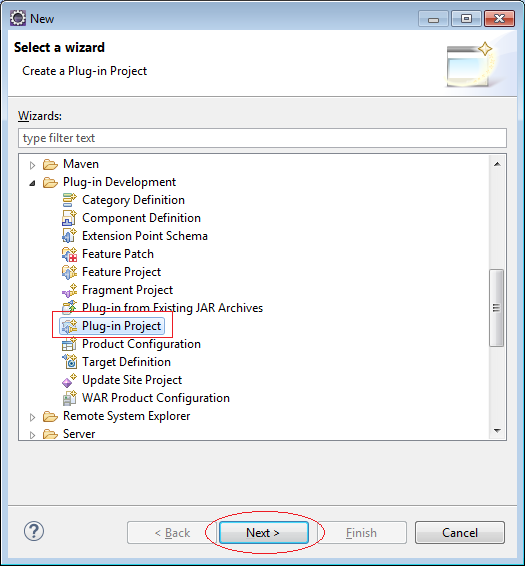 Enter: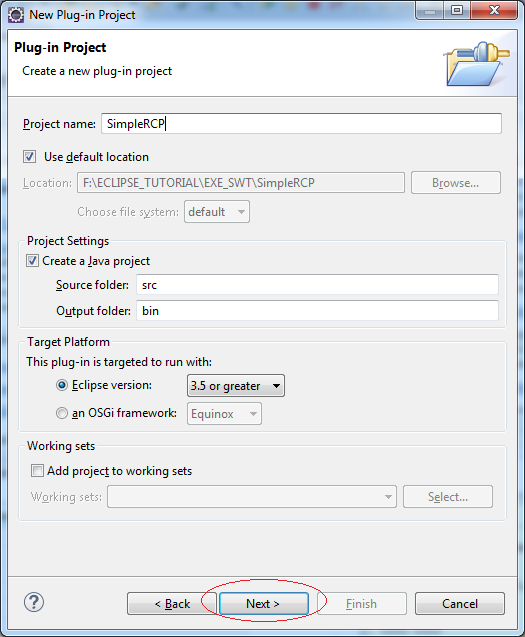 Enter:
Activator: org.o7planning.tutorial.simplercp.Activator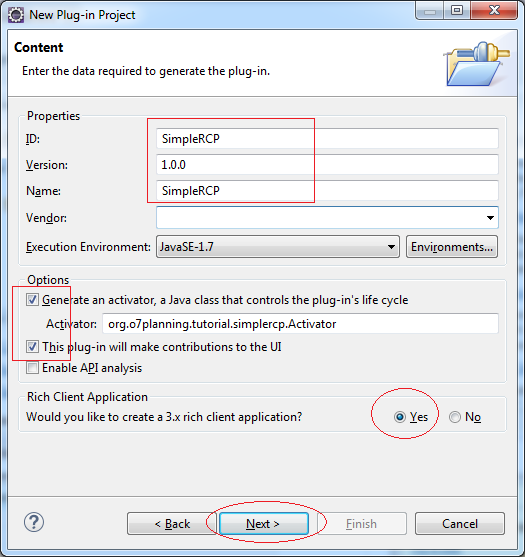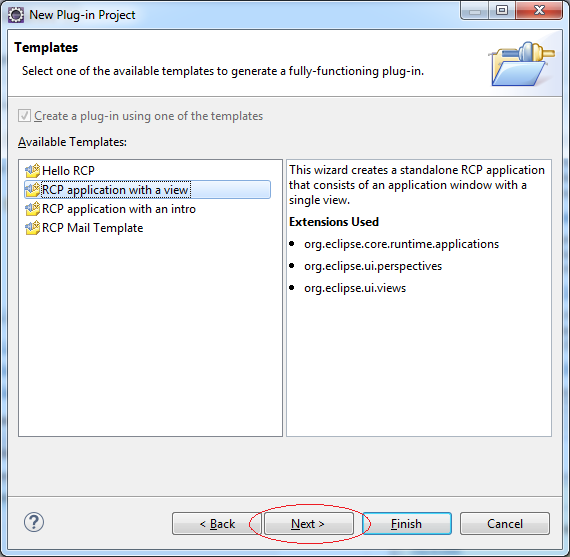 Enter:
Java package name: org.o7planning.tutorial.simplercp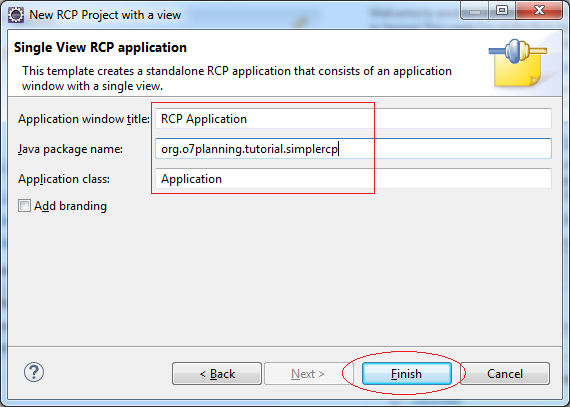 Project was created: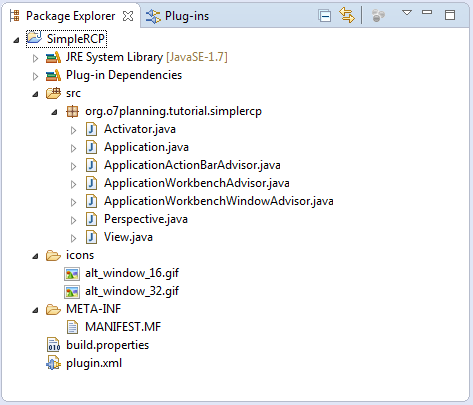 We run RCP Project has created, to ensure that everything is OK !.
Right-click the project SimpleRCP, select Run As/Eclipse Application.

The application runs successfully.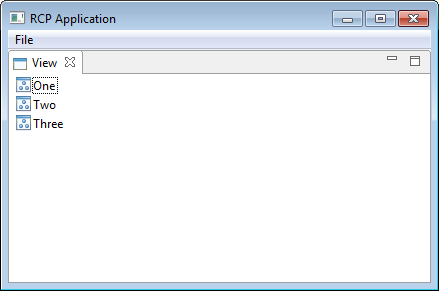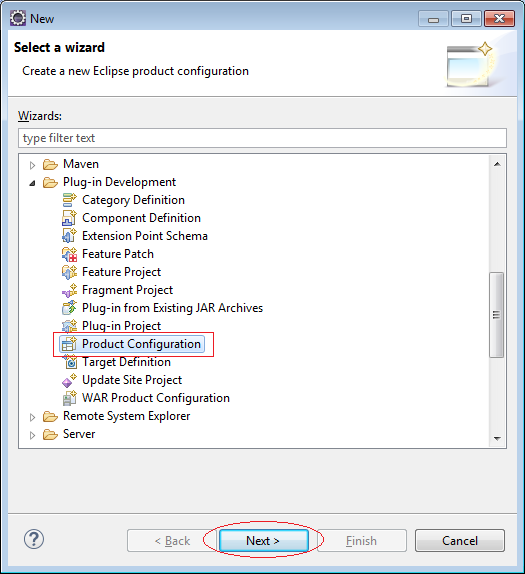 Enter: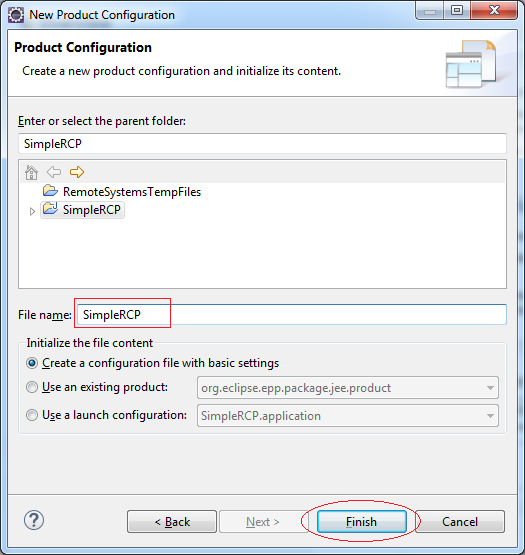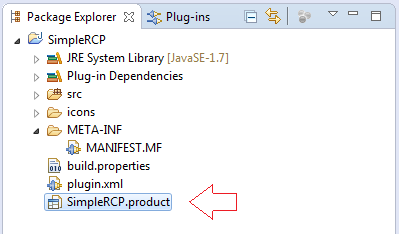 Enter:
ID: mysimlercp
Version: 1.0.0
Name: RCP Demo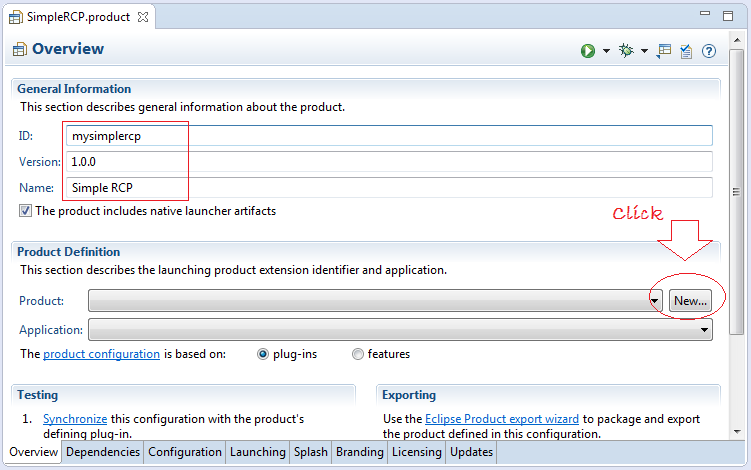 Enter: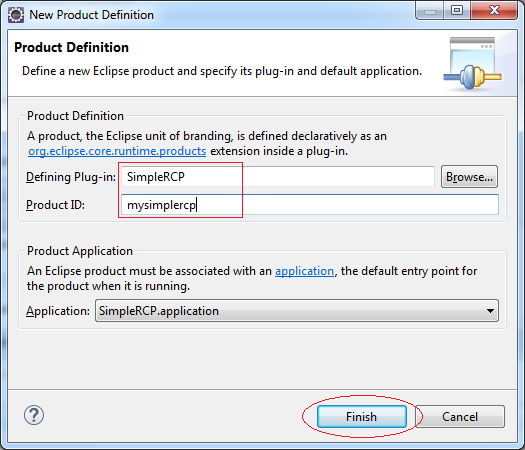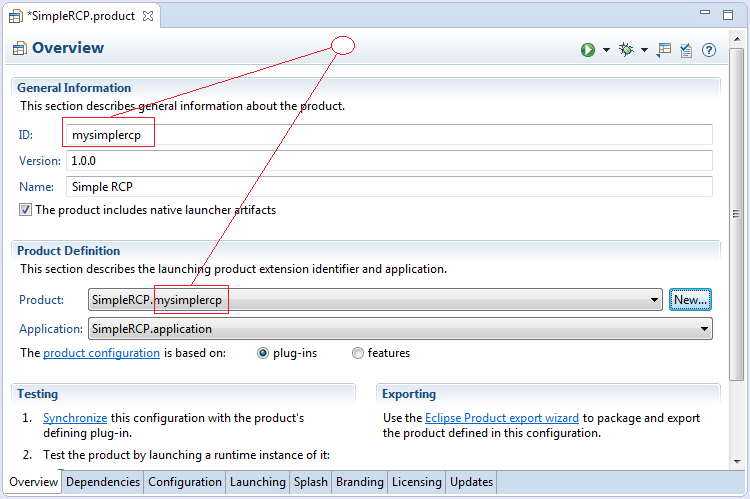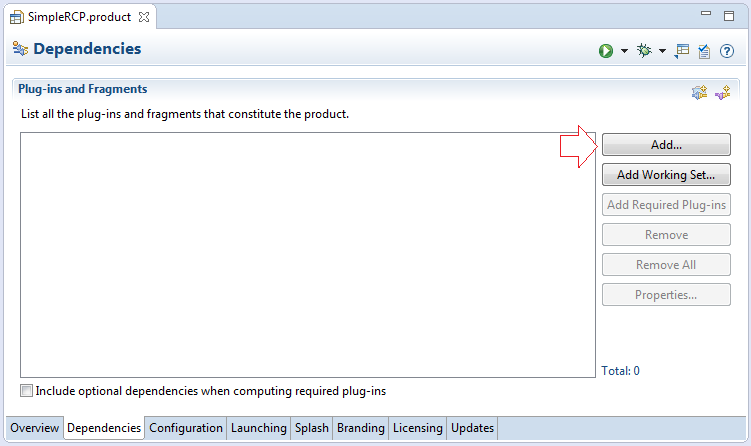 First Add your application to: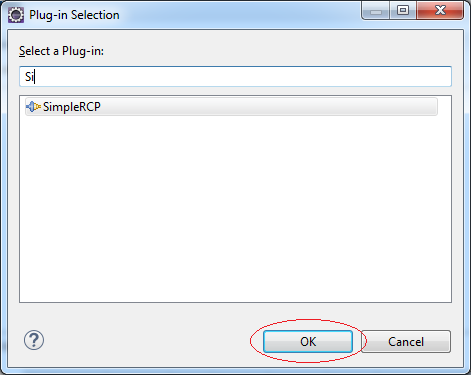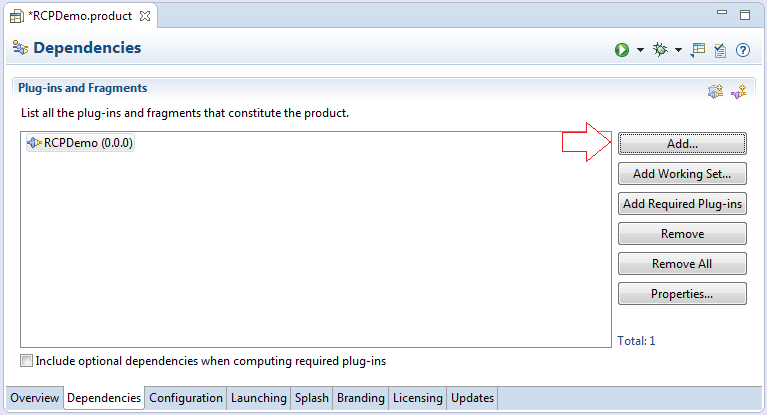 After pressing the Add Required Plug-ins, Eclipse automatically calculated and added to the list of all the plugins needed for applications that can run independently: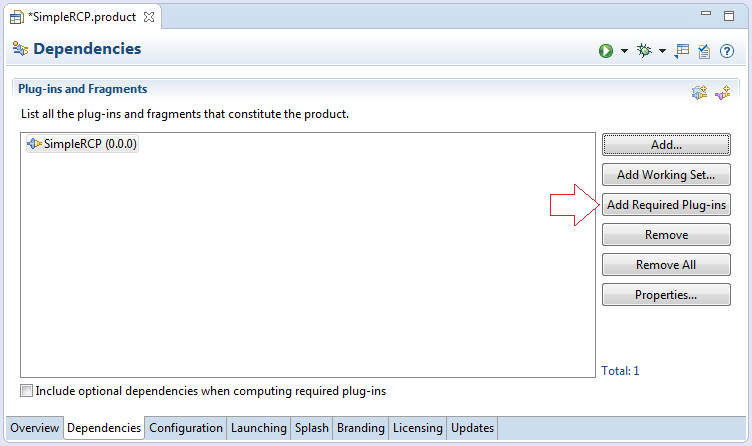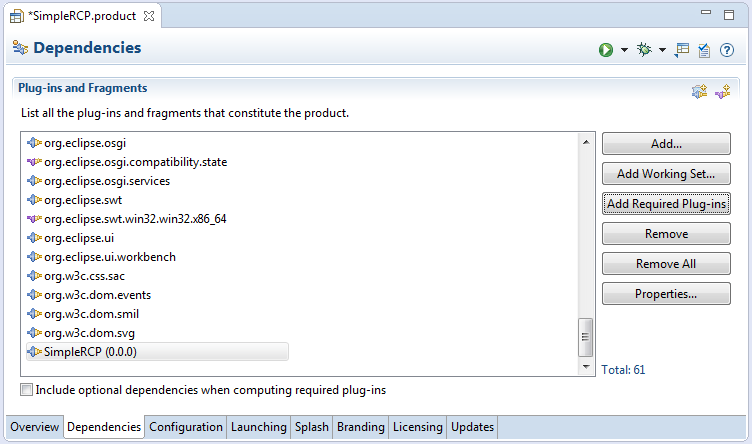 Switch to the Configuration tab: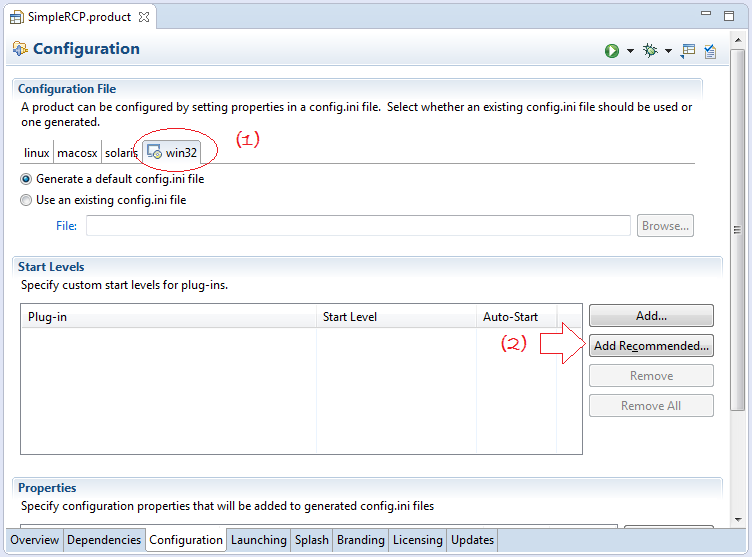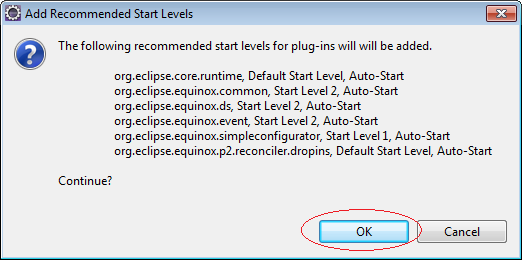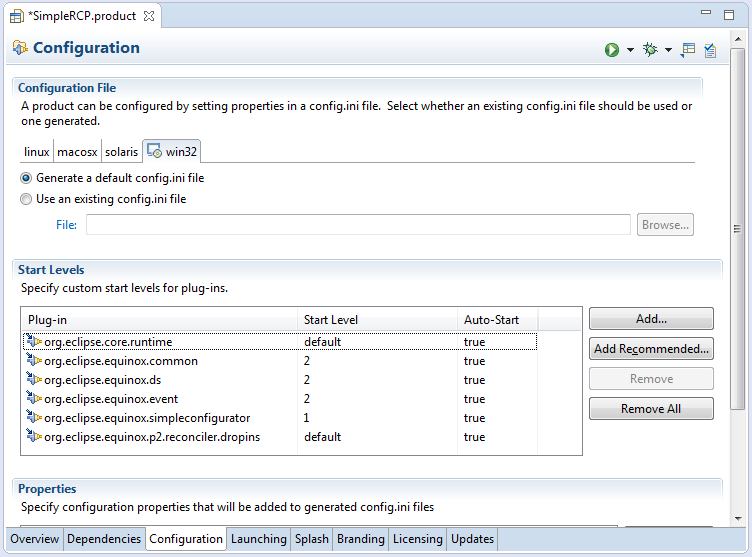 OK, that's all the minimum configuration required: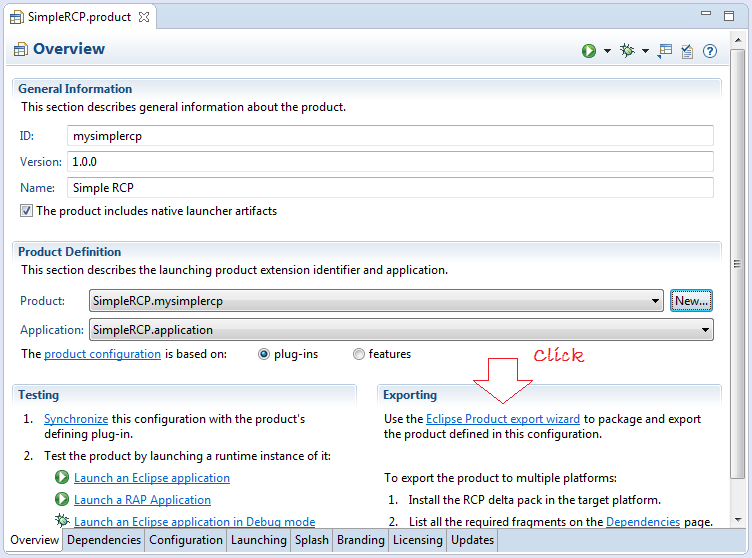 Enter:
Root directory: eclipse
Directory: D:/SimpleRCP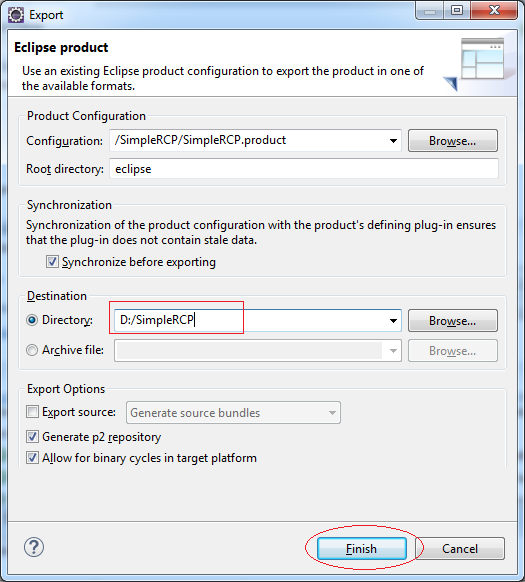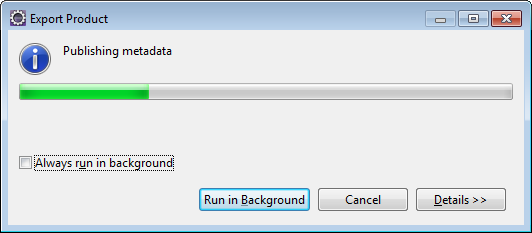 Tools have created an application, including 2 folder as shown below:
Note: It is not packaged into a single exe file.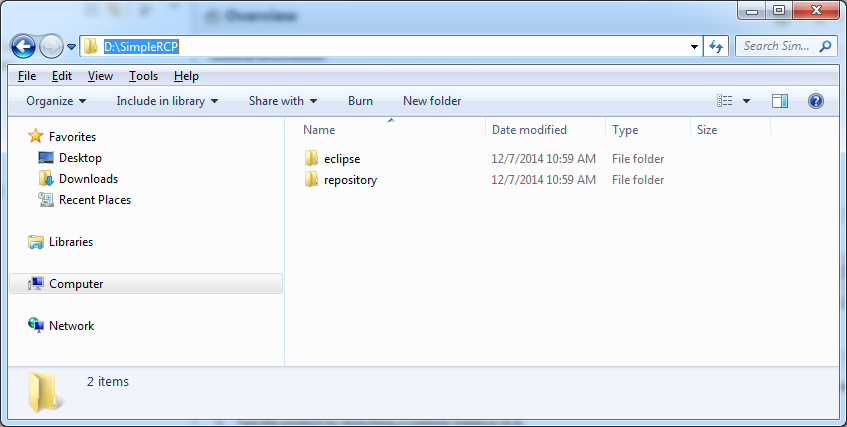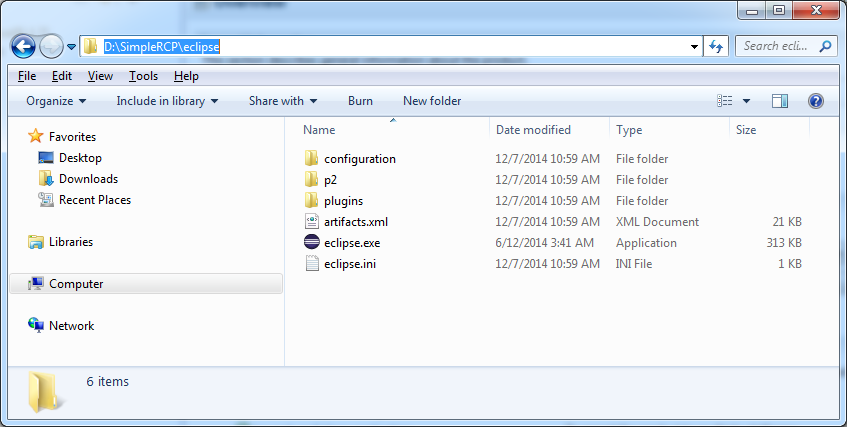 Click eclipse.exe to run the application.
If you receive an error message "Failed to load the JNI shared libray", which means that the application can not find a place of the JRE or JDK or not valid JRE/JDK version.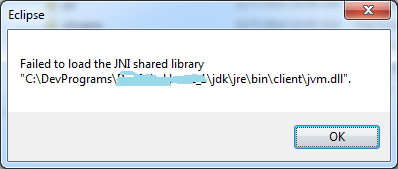 In that case you have to declare the JAVA_HOME environment variable on the OS. Or open eclipse.ini to directly configure the Java virtual machine.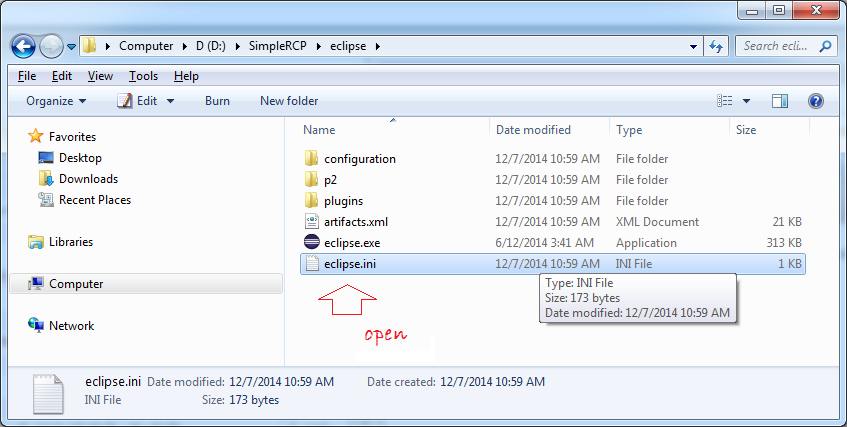 Add:

-vm
D:\DevPrograms\Java\jdk1.7.0_45\bin\javaw.exe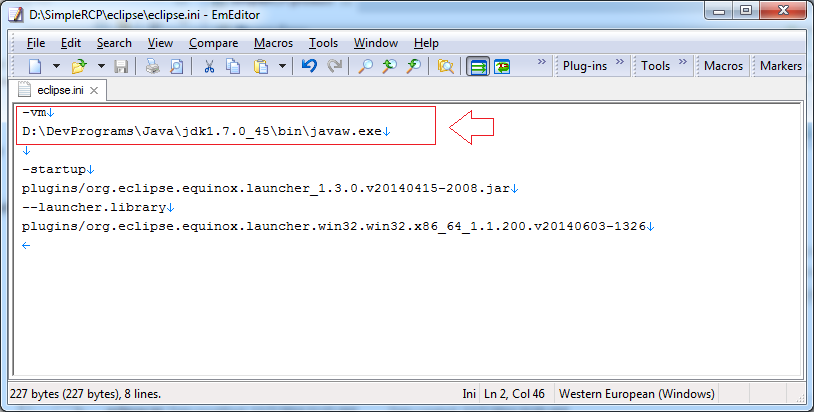 OK now you can run your application.