Package and deploy Eclipse RAP application
This document is based on:
Eclipse 4.4 (LUNA)

RAP 2.3
This document uses the results of the tutorial:
To packaged RAP application you need to install plugin "WAR products (Incubation)" into Eclipse.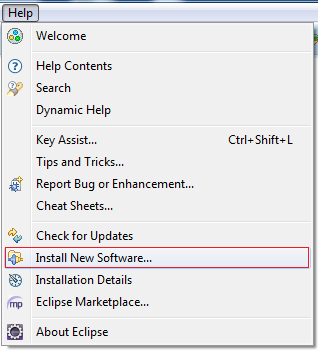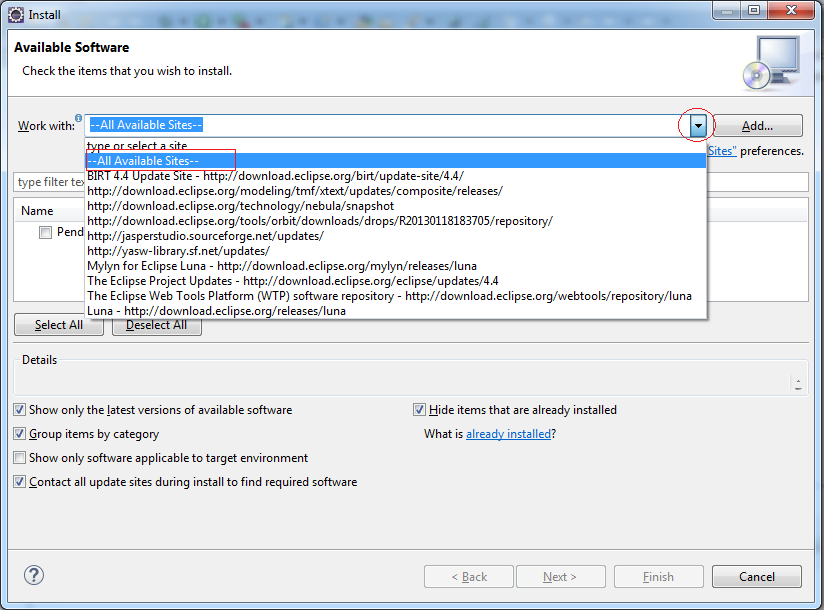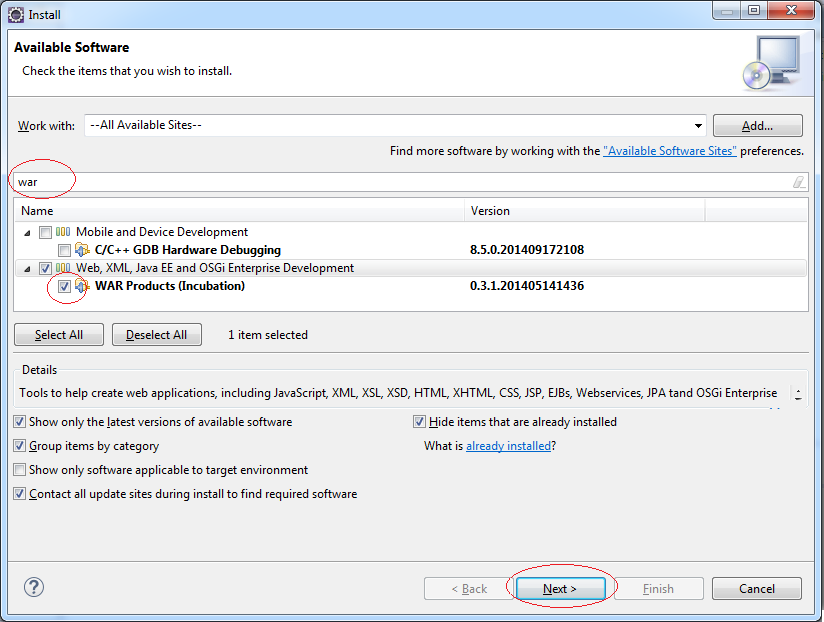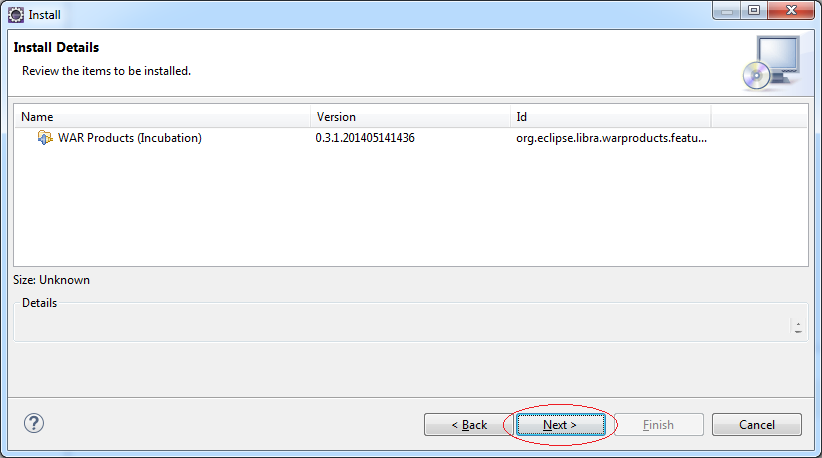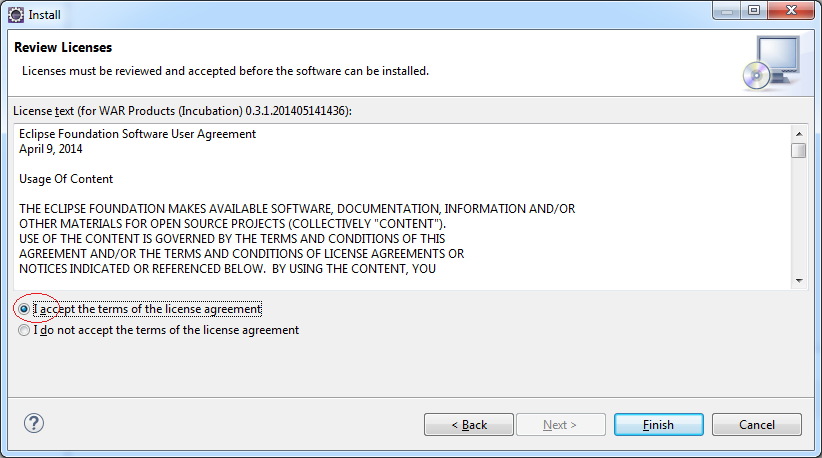 First, to ensure that your RAP application runs fine, directly on Eclipse.
This is a RAP application will be deploy.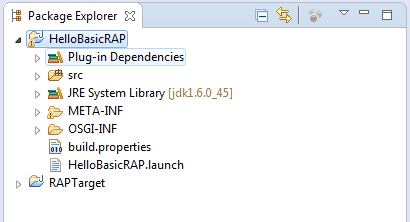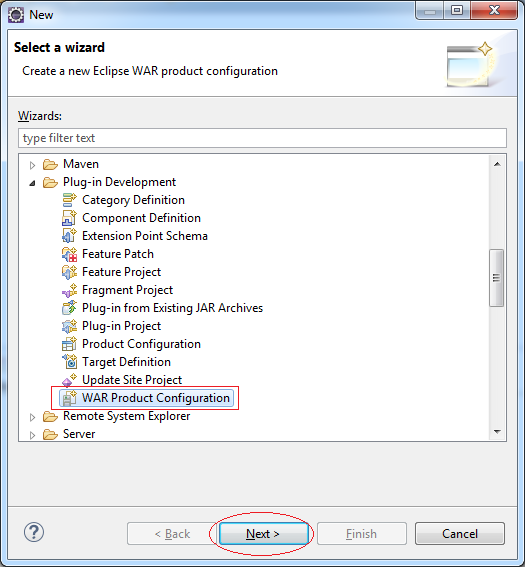 Enter the information as shown below.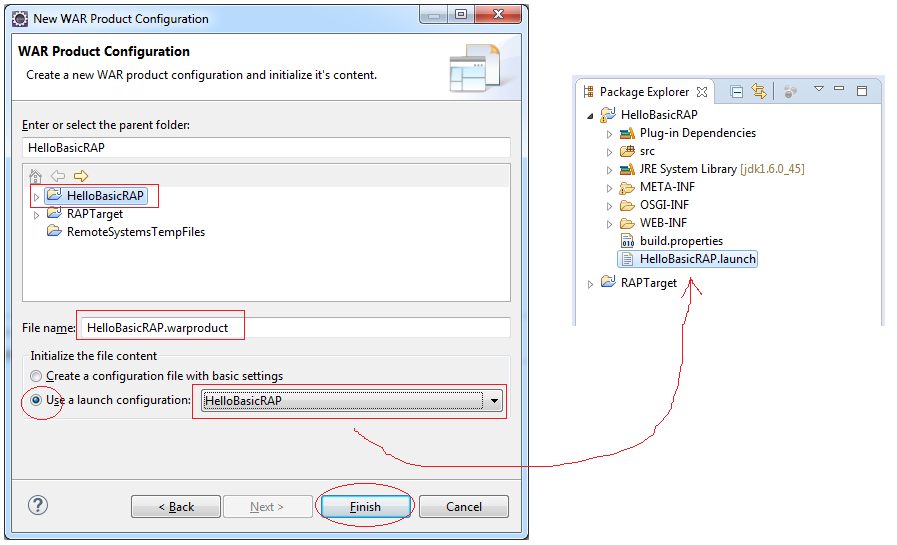 Enter:
ID: HelloBasicRAP
Version: 1.0
Name: Hello Basic RAP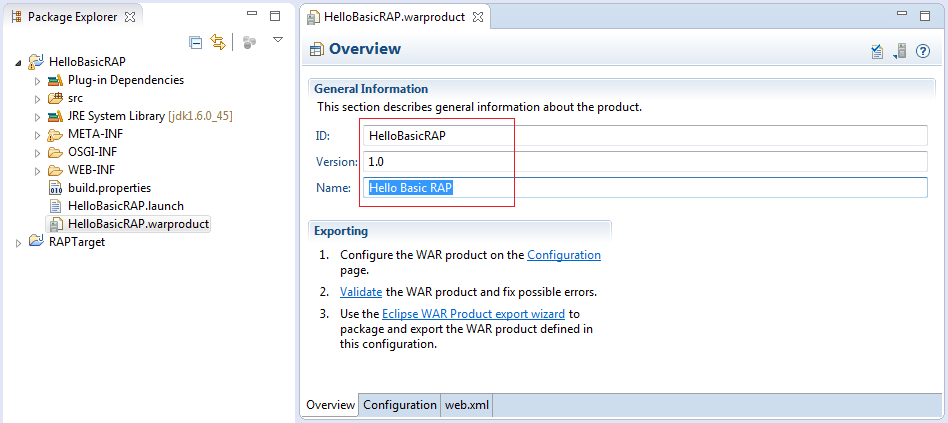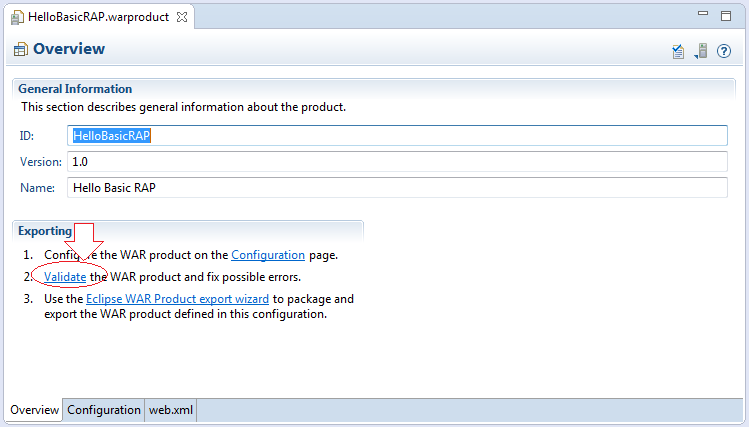 In case you receive an error message: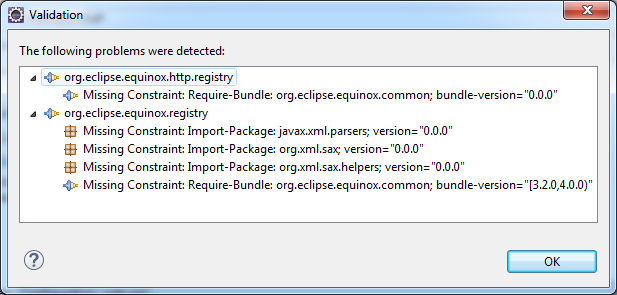 Click "Add Plug-ins required" to recalculate the required Plugin.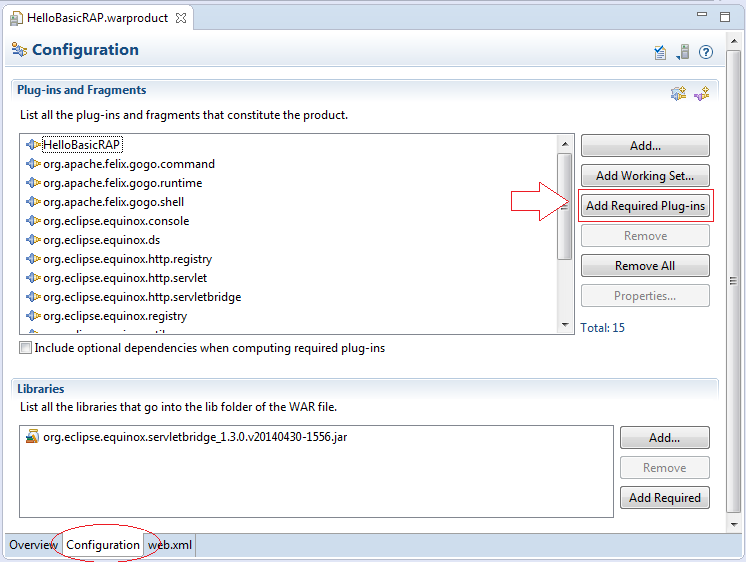 Back and click Validate again, you will receive a notification of successful configuration.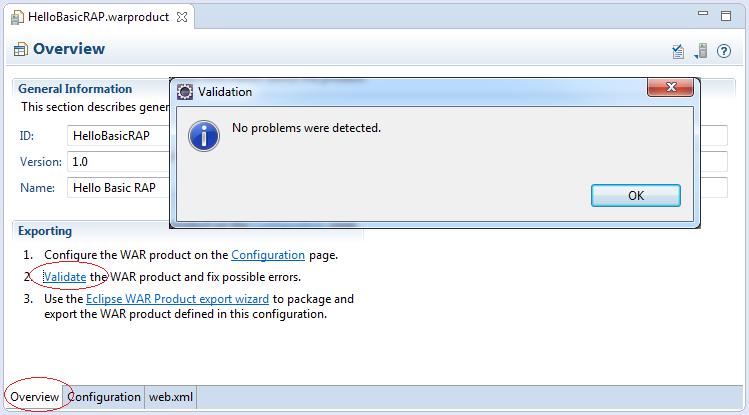 Click "Eclipse Product export wizard WAR" to create war file.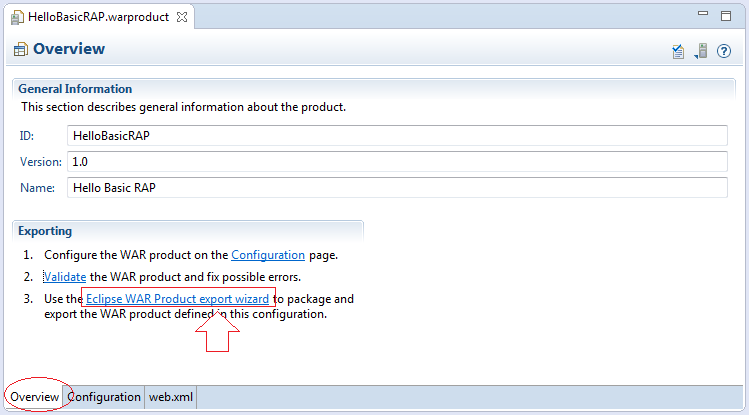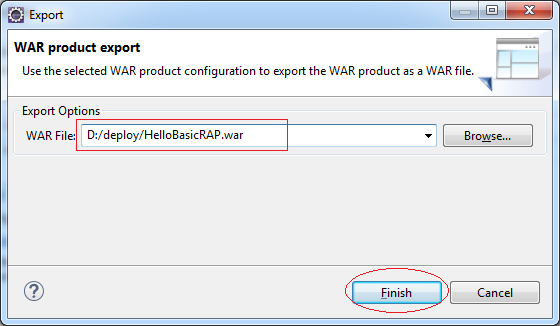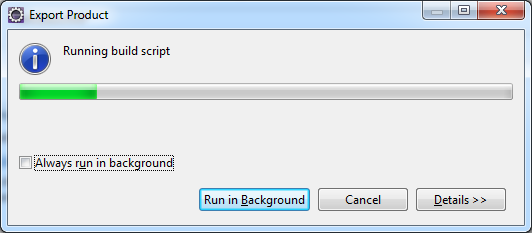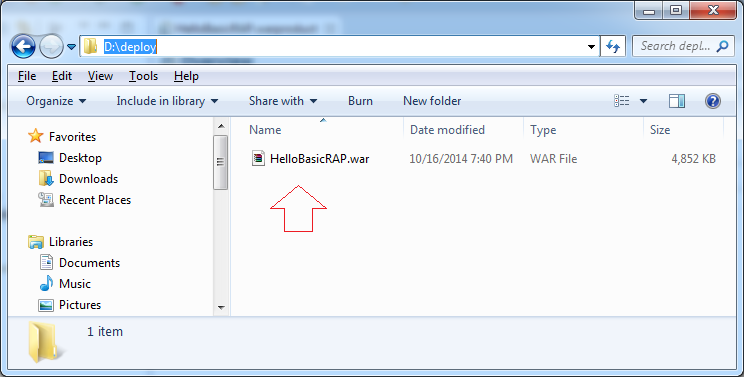 Open it with Winrar: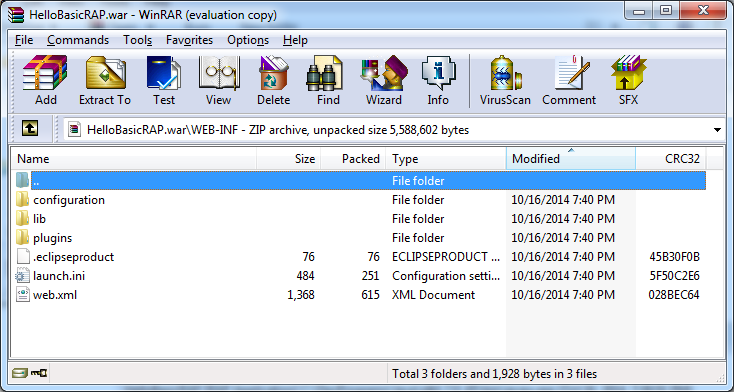 The associated bundles was packed in the war file.