RESTClient A Debugger for RESTful Web Services
The RESTClient is a debugger tool that is set up for the browsers to help you to customize the requests sent to a RESTful serivce. It supports the programmers in developing the RESTful Service test application for their services.
Firefox:
If you use Firefox, you can set up Addons named as RESTClient.
Chrome:
If you use Chrome, you can set up Advanced RESTClient.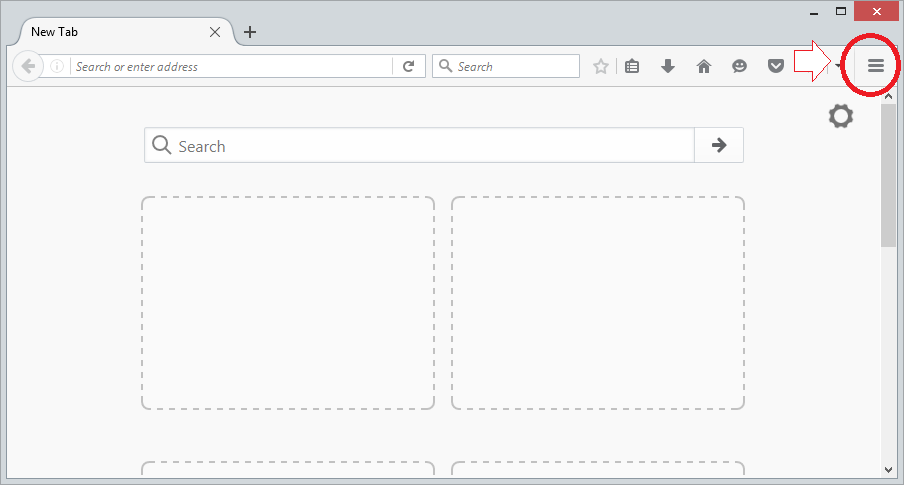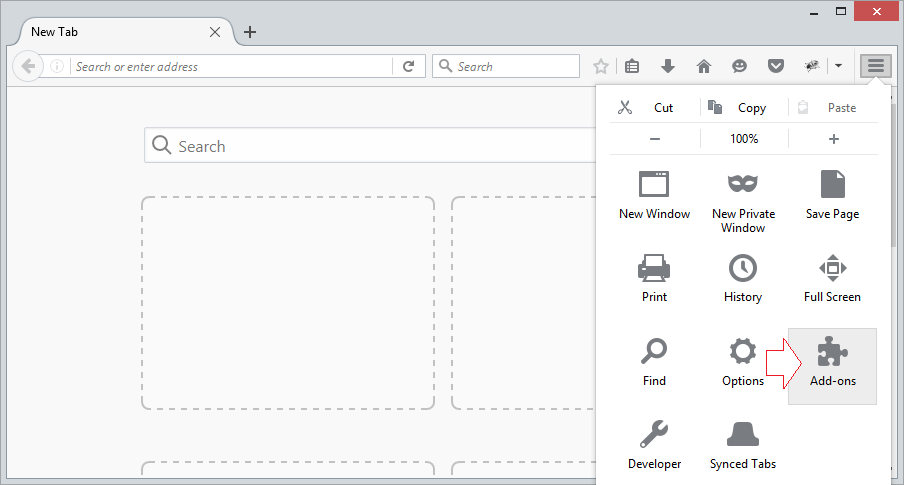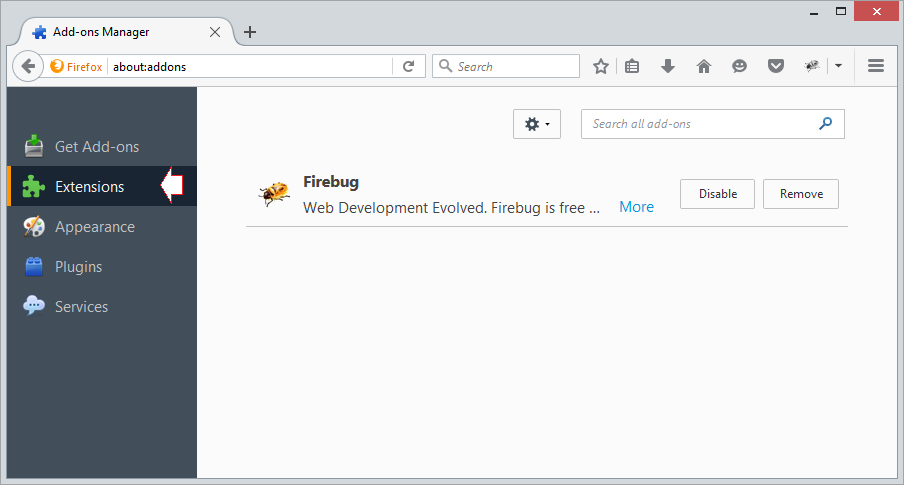 Enter keyword "RESTClient" to find: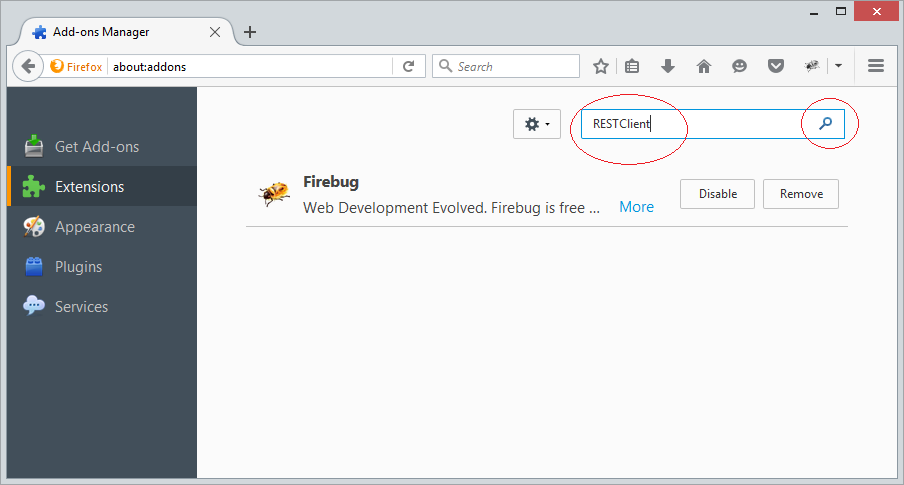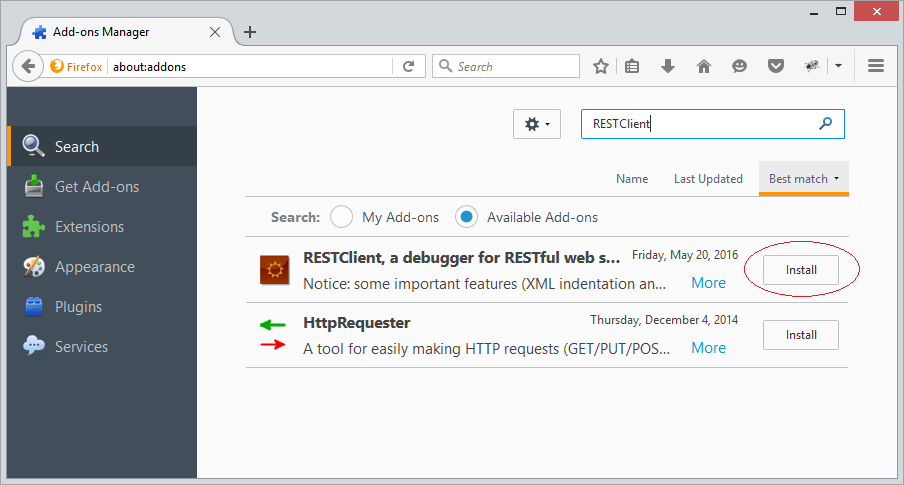 After installation is complete, restart firefox.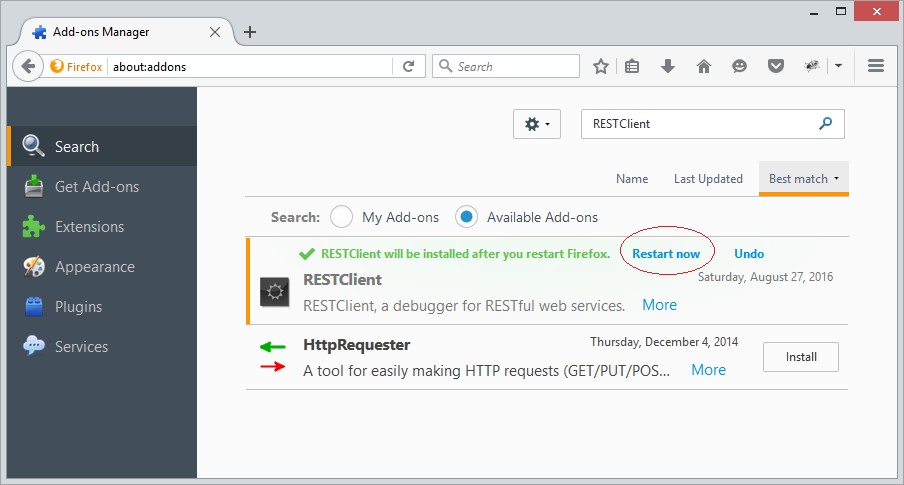 You can see the RESTClient icon on Firefox: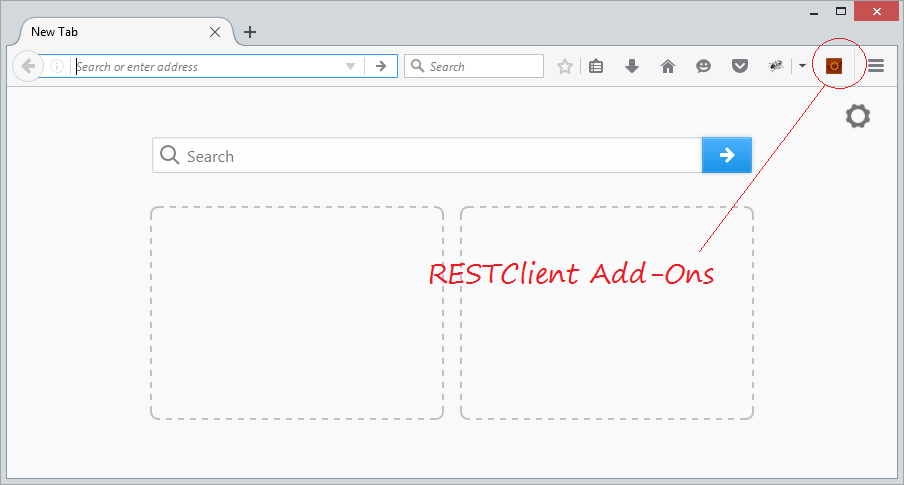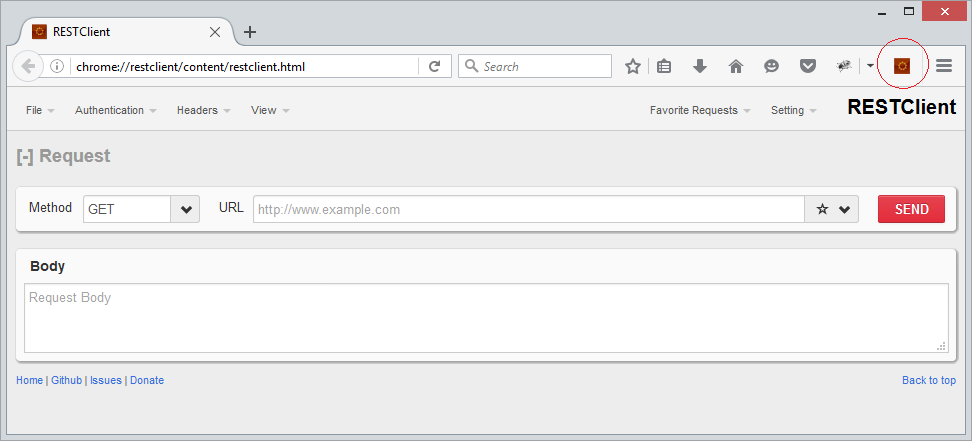 Enter URL of RESTful Web Service. For example:
http://localhost:8080/HelloRESTful/rest/weather/chicago/2016-08-27
See more "Java RESTful Web Service tutorial for beginners":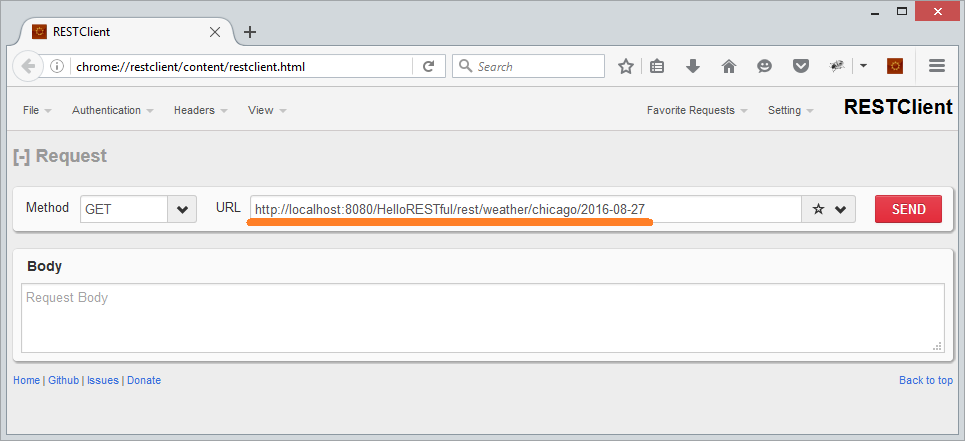 Custom request header: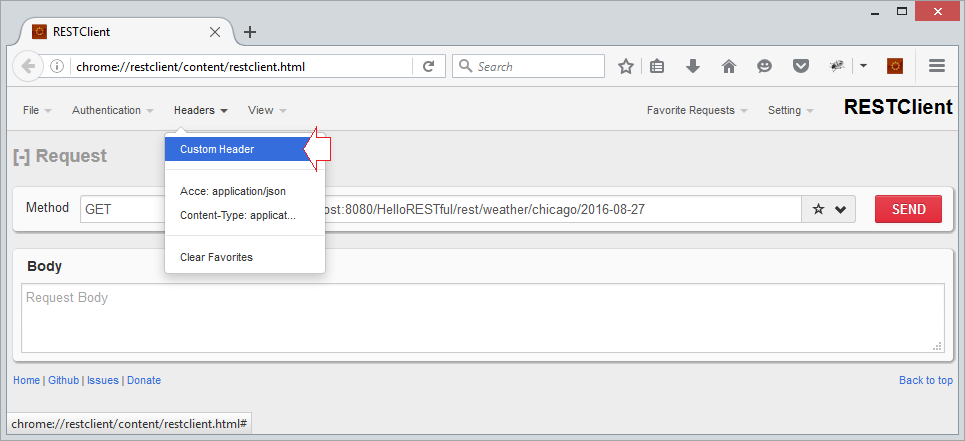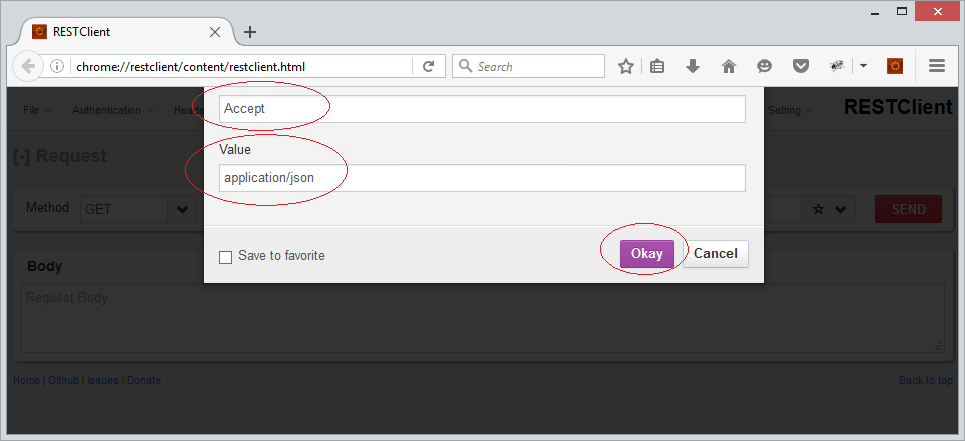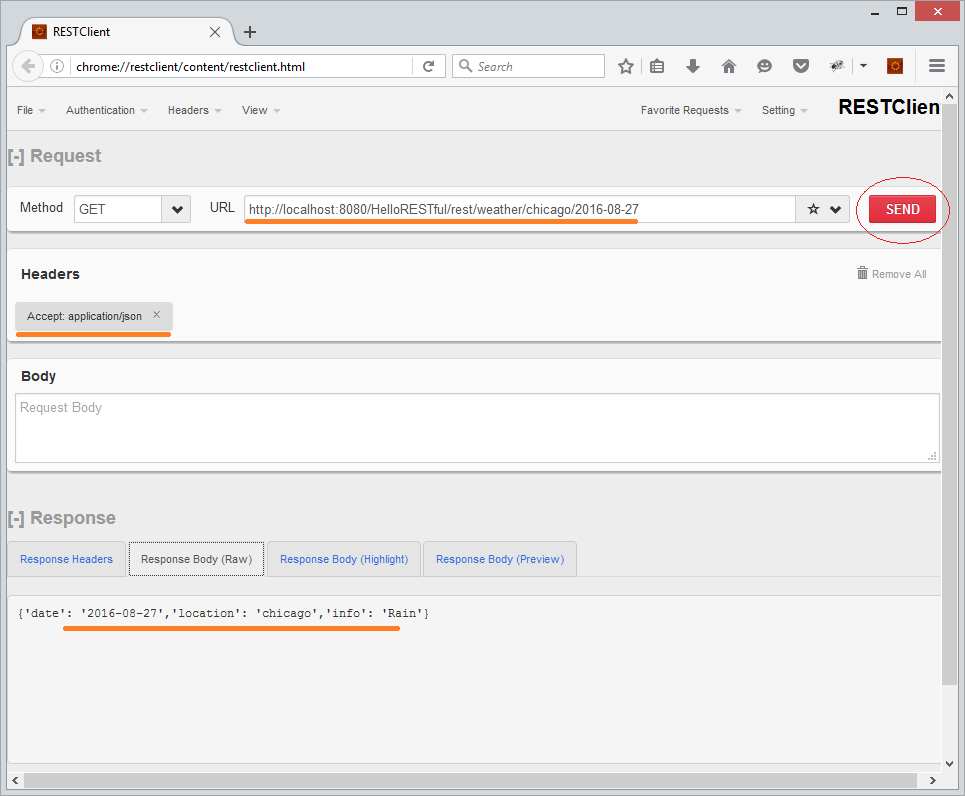 Seach: Advanced RESTClient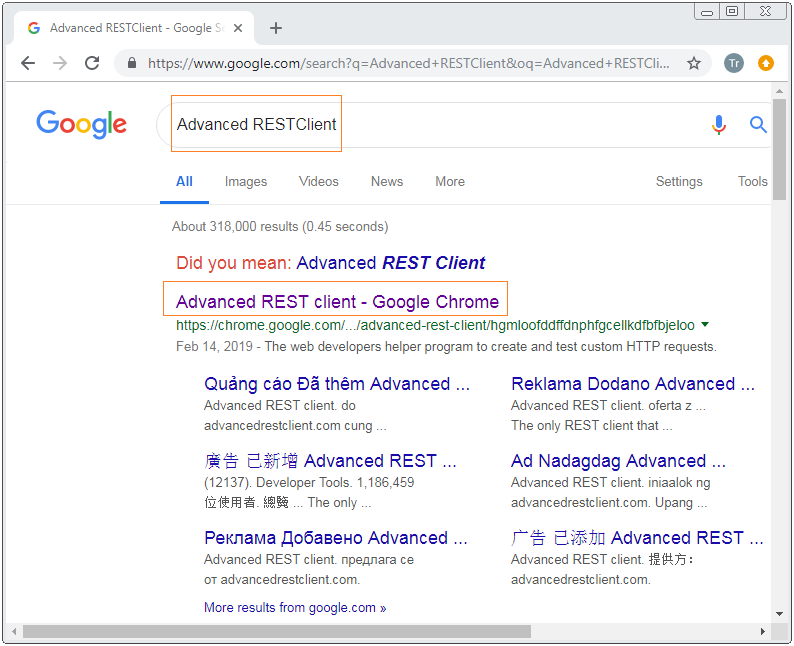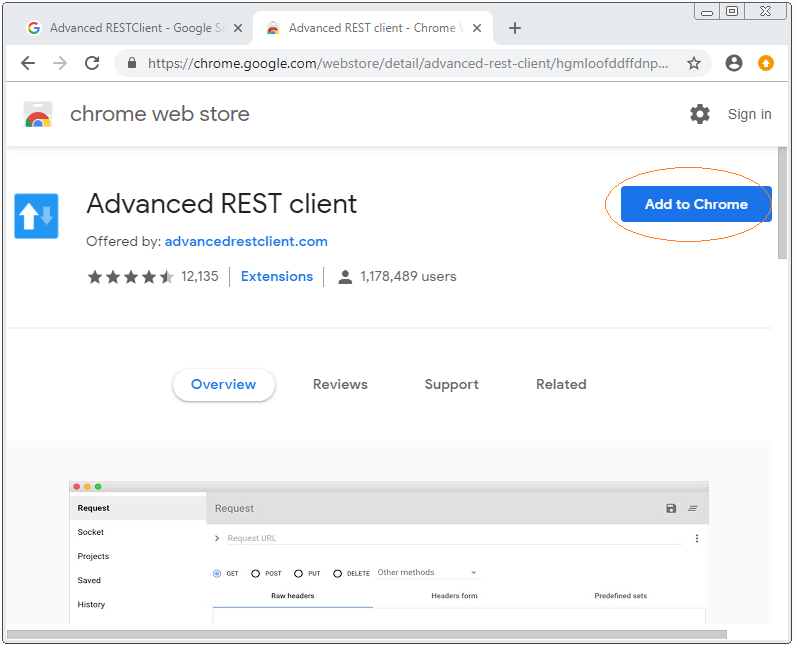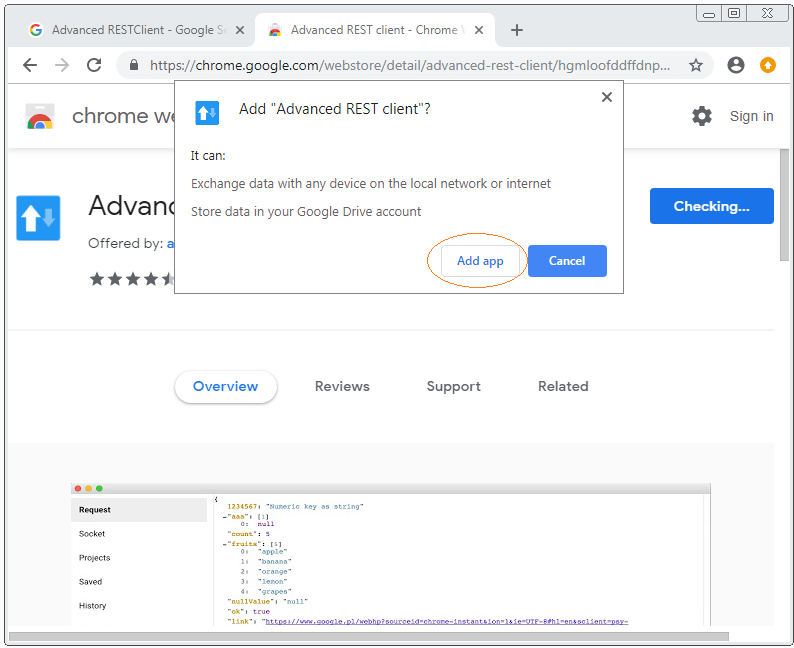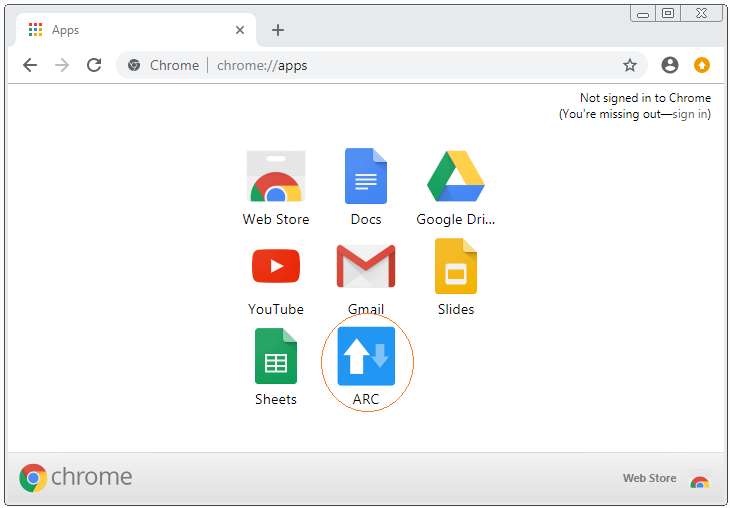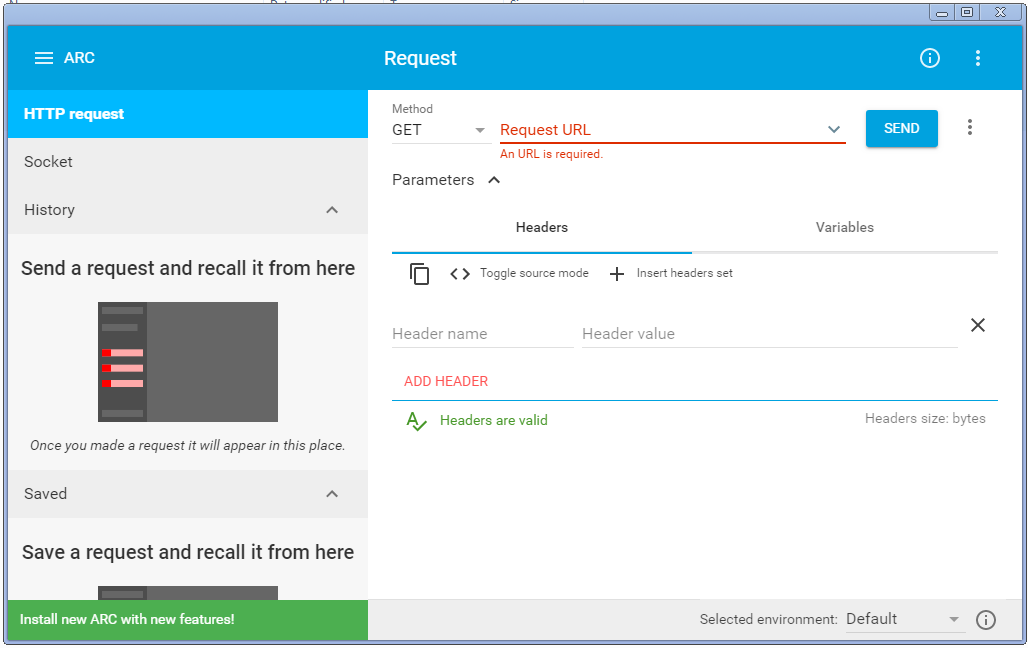 Let's enter URL of the RESTful service then specifying the parameters for the Header.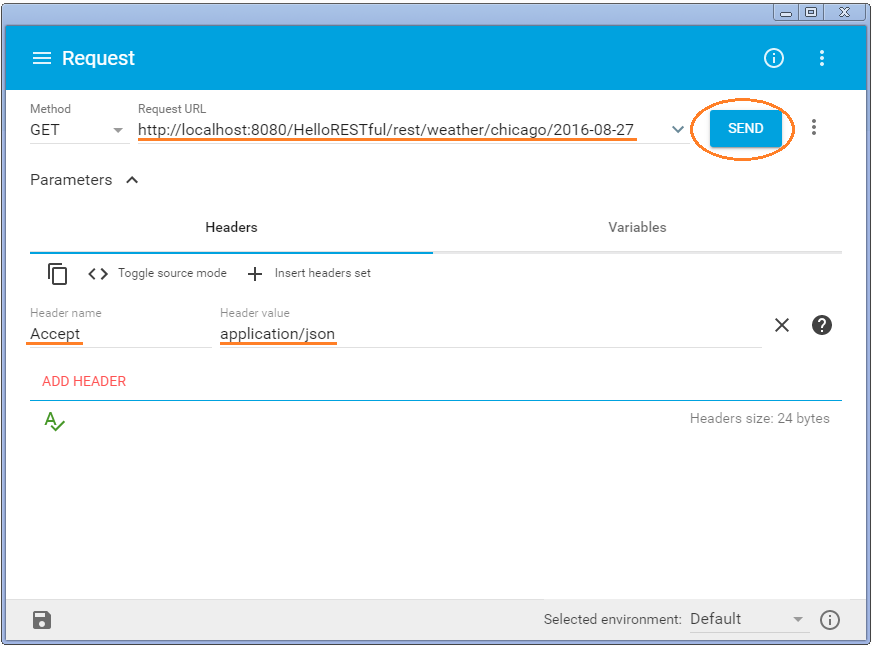 Results received: